Regular price
Was $120.00
Sale price
Now only $30.00
Unit price
per
Sale
Sold out
Improve mobility and flexibility while decreasing inflammation and pain. Highest quality natural ingredients specifically formulated for your pets movement and soft tissue health.
Improve Movement Comfort
Reduce Inflammation
Improve Mobility, Function and Flexibility




View full details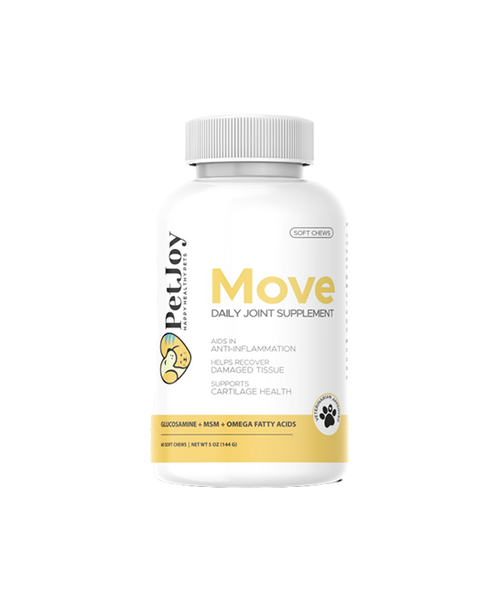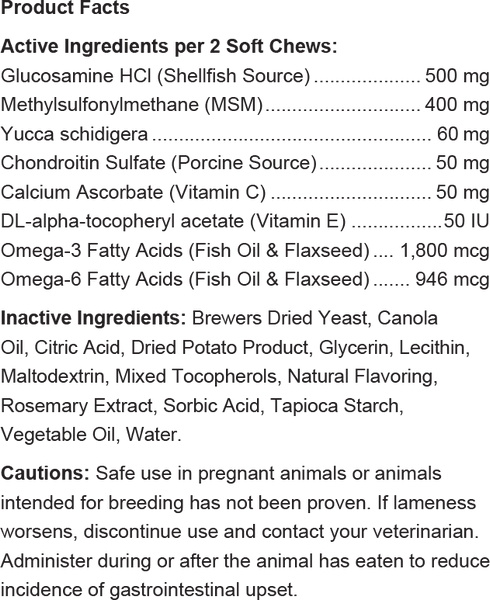 FREE Shipping
on all orders today!

Secure Payment
Your information is safe

Rush Delivery
All order ship via UPS

Money Back Guarantee
Satisfaction Guaranteed!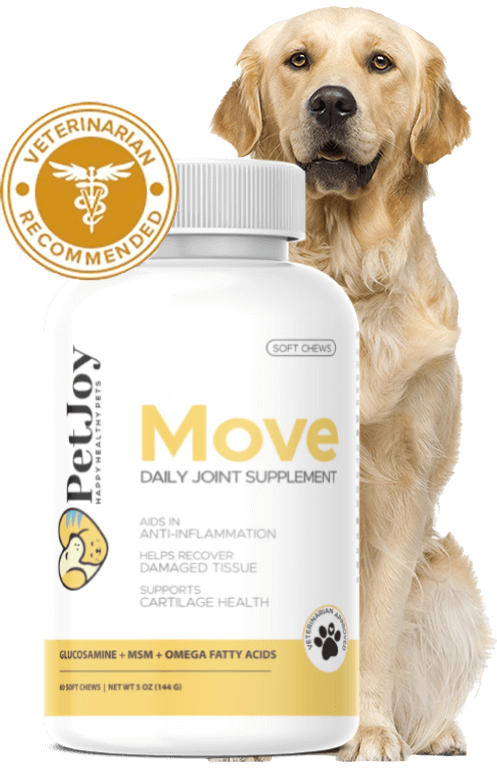 Combines key compounds that can help support joint function and flexibility in active and working dogs.
Daily administration offers a proactive way to help maintain joint health care. Delicious soft chews make administering to your dog easy and enjoyable!
Our "food grade" supplements are specifically crafted to provide the highest quality nutritional support to make Happy, Healthy Pets! All of our supplements are veterinarian approved and come with a "100% Yumology guarantee!"

Glucosamine HCL - 500mg
Repairs cartilage, tendons and ligaments. Decreases pain and stiffness.

MSM - 400mg
Antioxidant, cell rejuvenator, joint healer, and arthritis pain relief.
Chrondotin Sulfate - 75mg
Promotes elasticity in cartilage and nourishment for joint tissues.

Yumology® Flavouring
Proprietary Pet Flavoring system to guarantee your pet loves the taste – or your money back!
Veterinarian Approved Ingredients
Our "food grade" supplements are specifically crafted to provide the highest quality nutritional support to make Happy, Healthy Pets!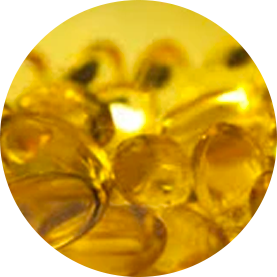 EPA
Helps with any condition that causes inflammation of the heart, kidneys, skin, and joints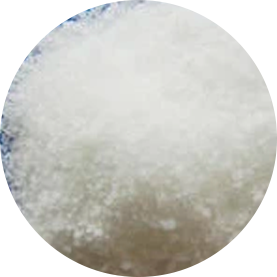 DHA
Promotes a shiny, healthy coat, and reduces shedding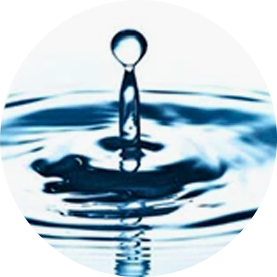 Vitamin E
Essential for muscles, circulatory system, and injury healing
Macrogol
Improve healing of spinal injuries and aid in nerve repair
Ingredients & Dosage
The right time to start giving your dog joint supplement is before they have symptoms
For use in dogs and cats over the age of 12 weeks. Formulated to supply joint support for pets, including large breeds and overweight pets. Provides antioxidants and helps to support the structural integrity of joints and connective tissues
Directions For Use:
Up to 10 lbs. 1 soft chew
11 to 39 lbs. 2 soft chews
40 to 79 lbs. 3 soft chews
GET YOURS NOW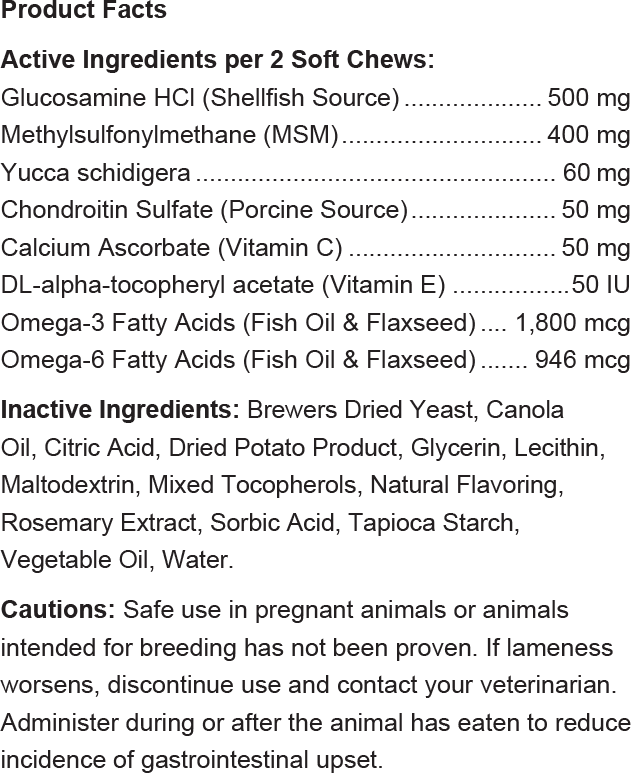 Customer Reviews
Don't just take our word for it...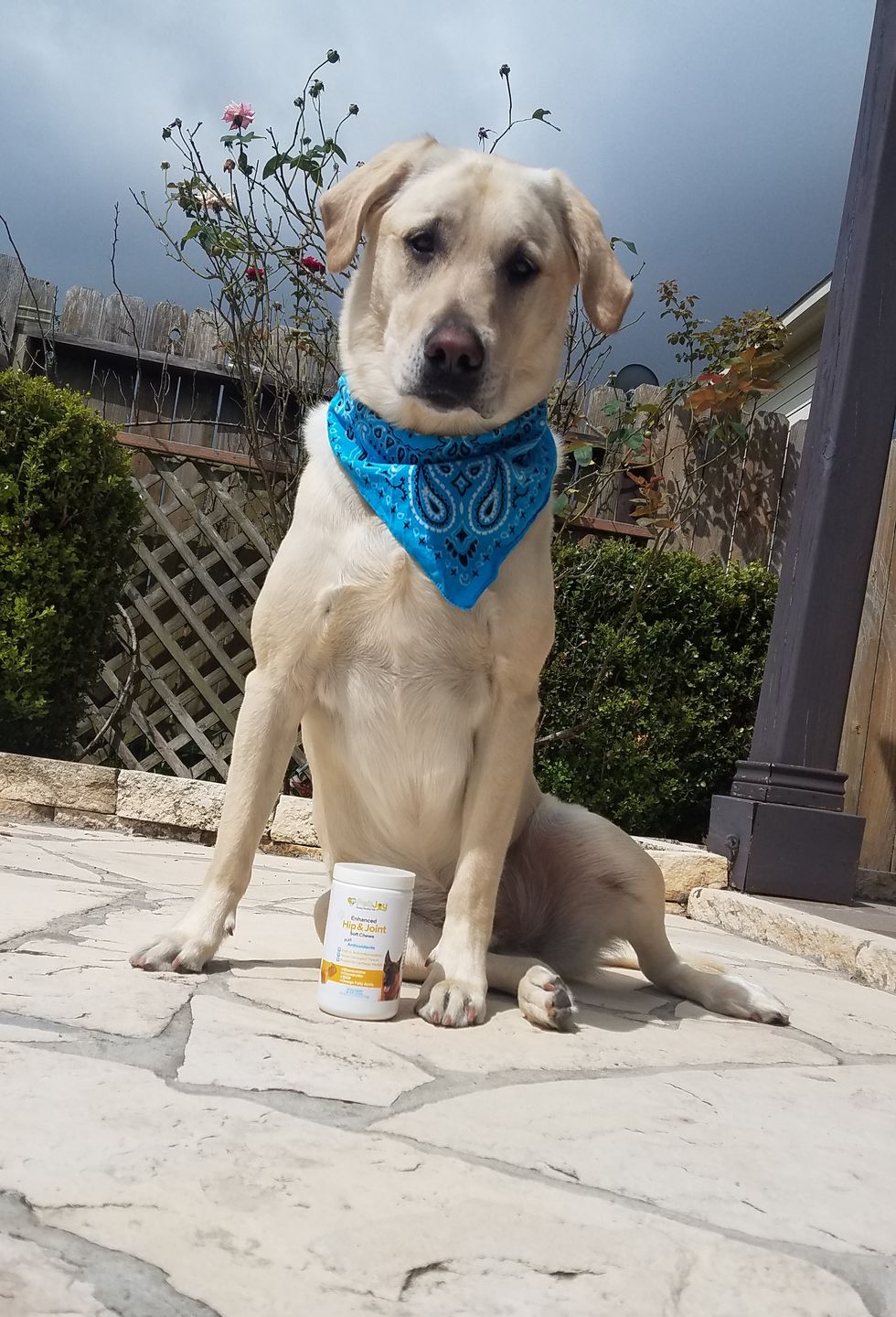 Our 3yr. old Lab loves PetJoy! And so do we! He has had ACL surgery on both legs and a week into giving him PetJoy we noticed he was jumping more and getting up faster with ease.
Carolyn G.

Verified Customer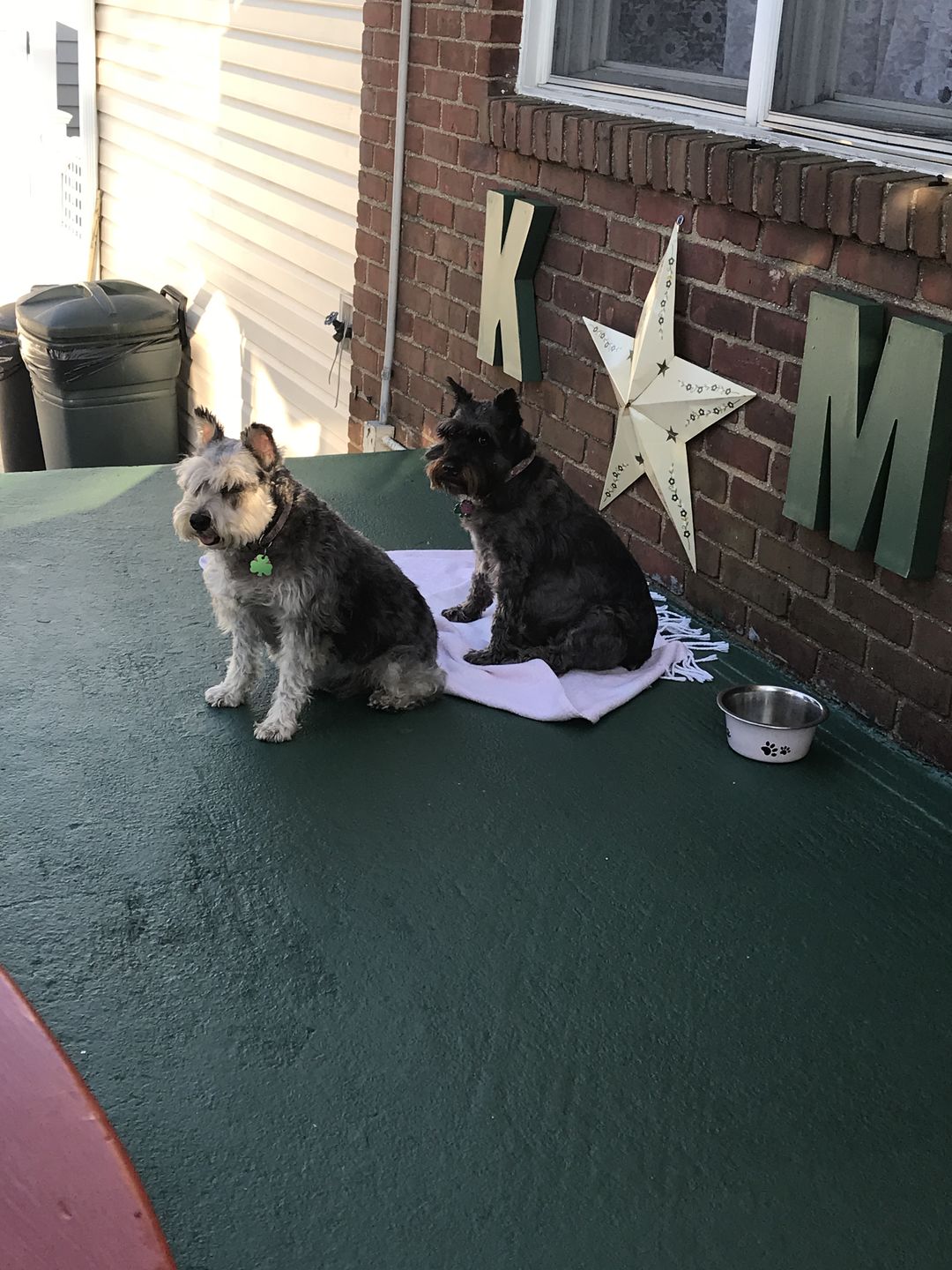 Well is to soon to say if product has made difference in my puppy dogs lives just yet. But they take the dosage easy enough and we'll see in coming weeks if makes the positive difference we are hoping for!
Kieran O.

Verified Customer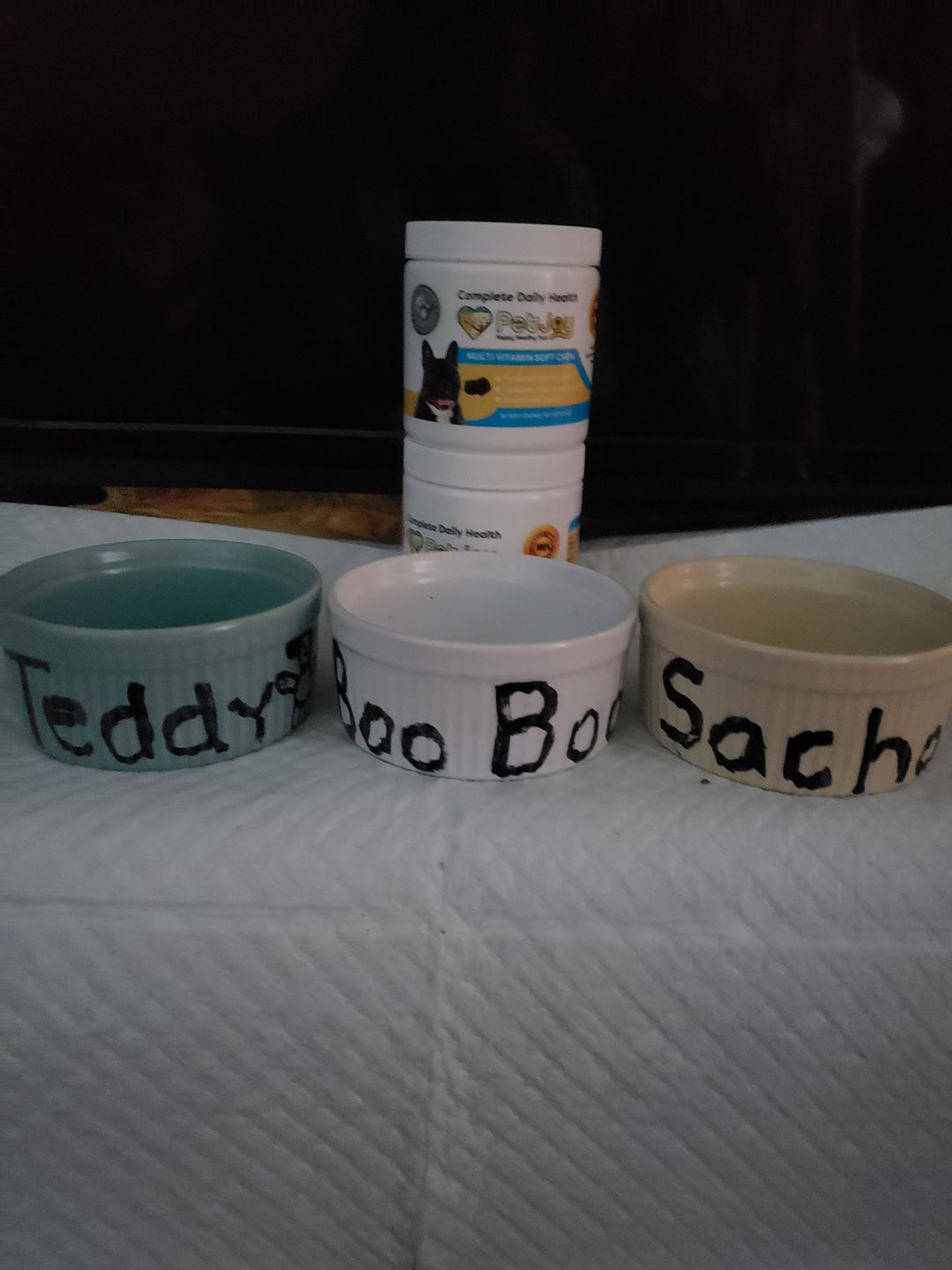 All three of my dogs not only Love their "treats" but enjoy a healthier life and are more active and happier since starting "PetJoy " vitamins.
Rosellen B.

Verified Customer
Its a really good product I will be vetting more. Their coats are alot more healthy and not shedding really at all and mkre energy in them both.
Krisstopher W.

Verified Customer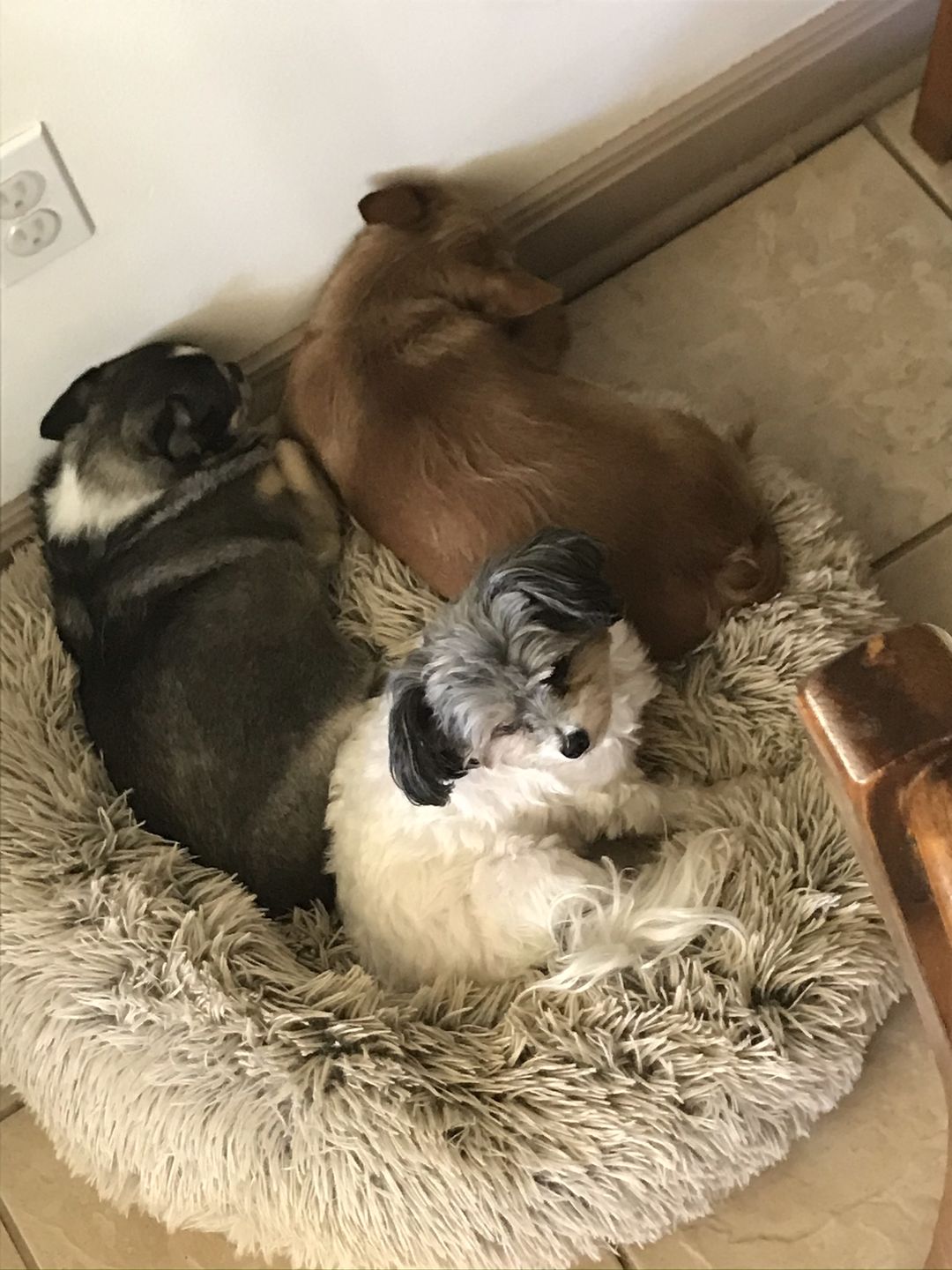 It seems to be helping my older dogs and I give it to my younger ones to provide support. My only c/o is that I ordered 5 bottles...
Betty P.

Verified Customer
I love the hip and joint stuff, my 12 year old Tanna is getting outside more often, and staying out longer, and I think when it gets warmer she'll be out even more.
Valarie N.

Verified Customer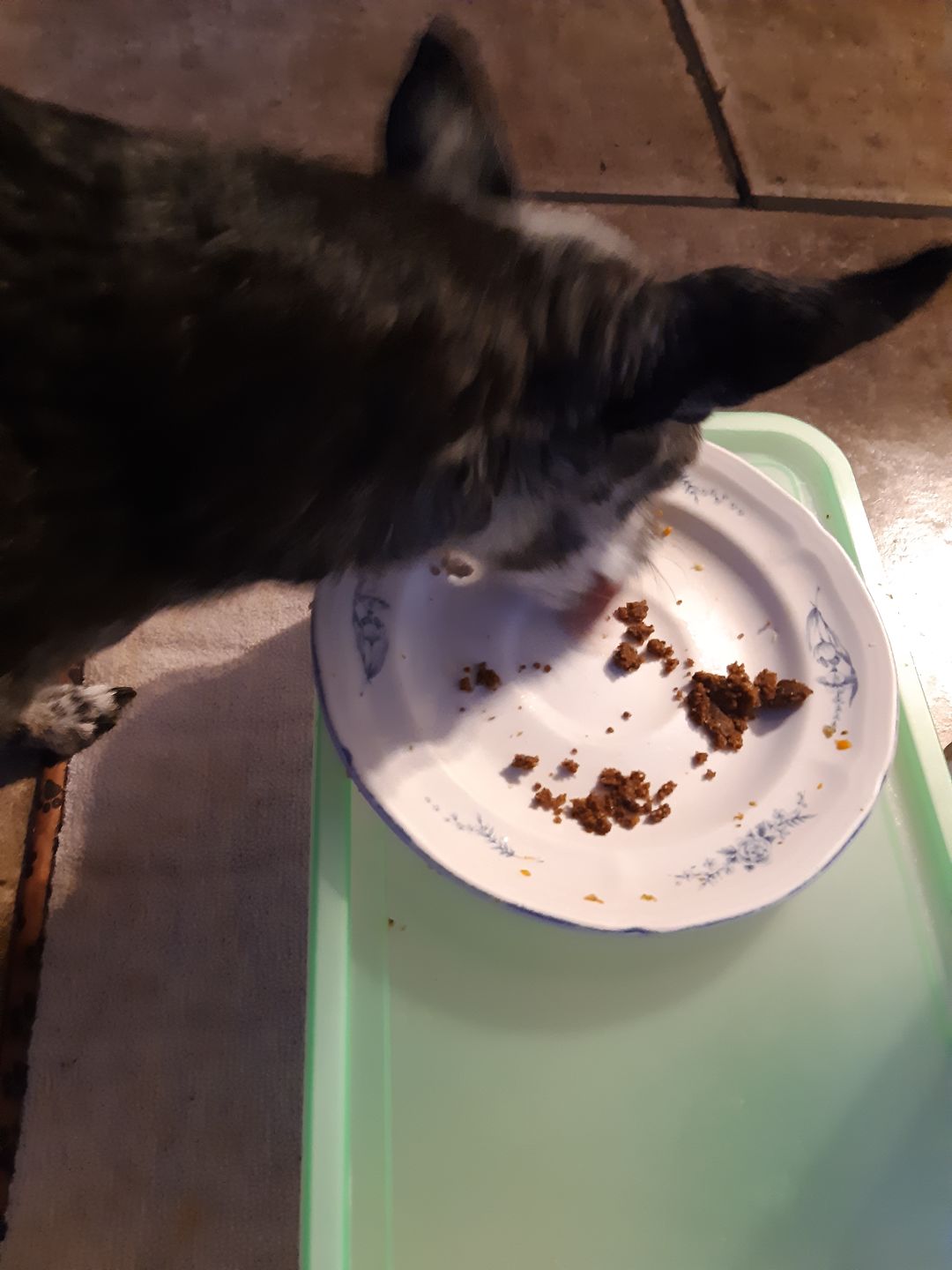 This is what helps my doggy stay active and happy! I love it!
Noely V.

Verified Customer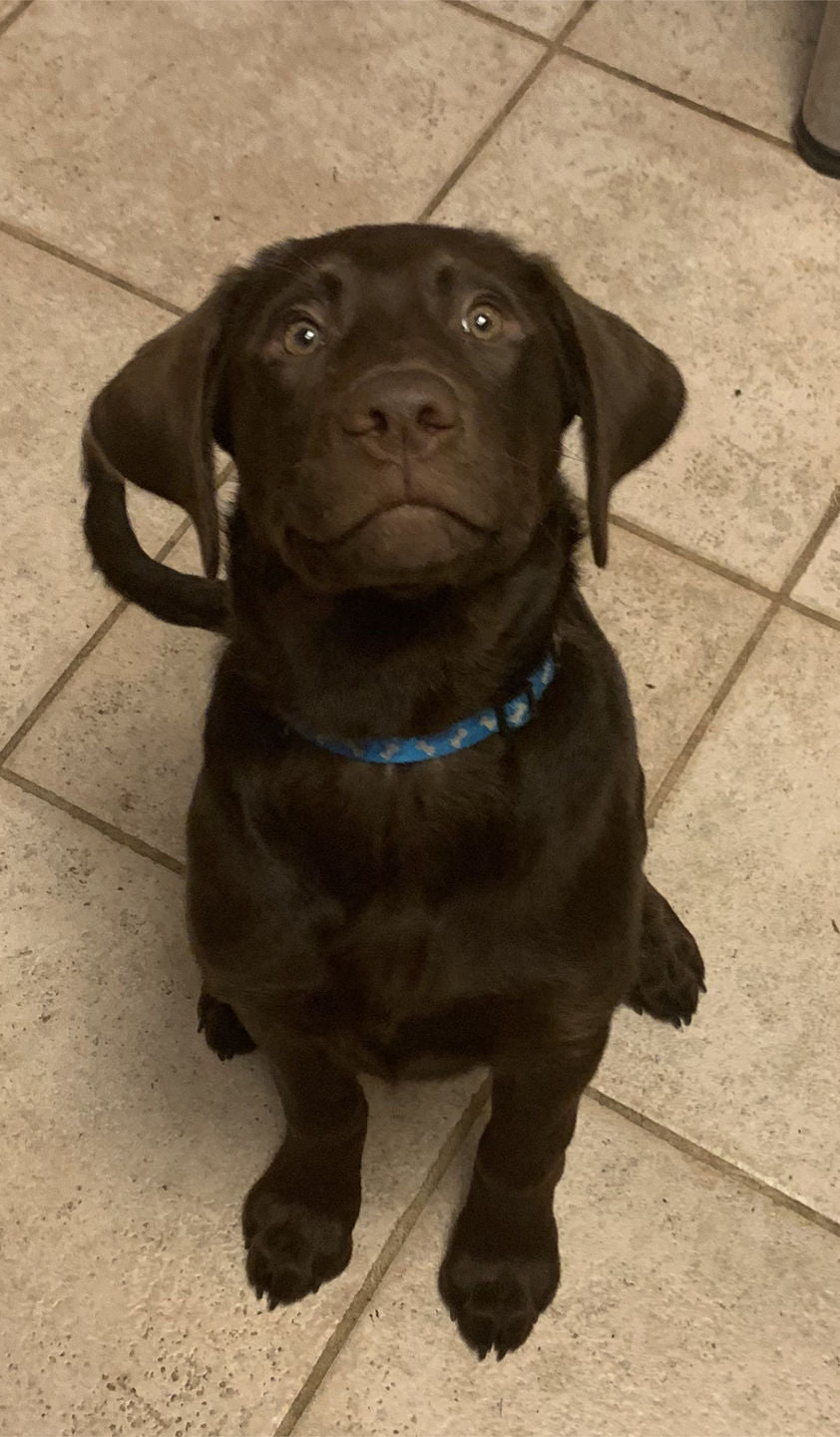 We love this product and so do our three Labradors. Our oldest had a hard to e keeping up with the puppy. Once we started these supplements they find it difficult to keep up with him. Your products are fantastic
Van C.

Verified Customer
Our 12 year old, 115 lbs, Golden Doodle has had excellent results with Hip & Joint. His hips have improved ❣️ Thank you...
Neva Z.

Verified Customer